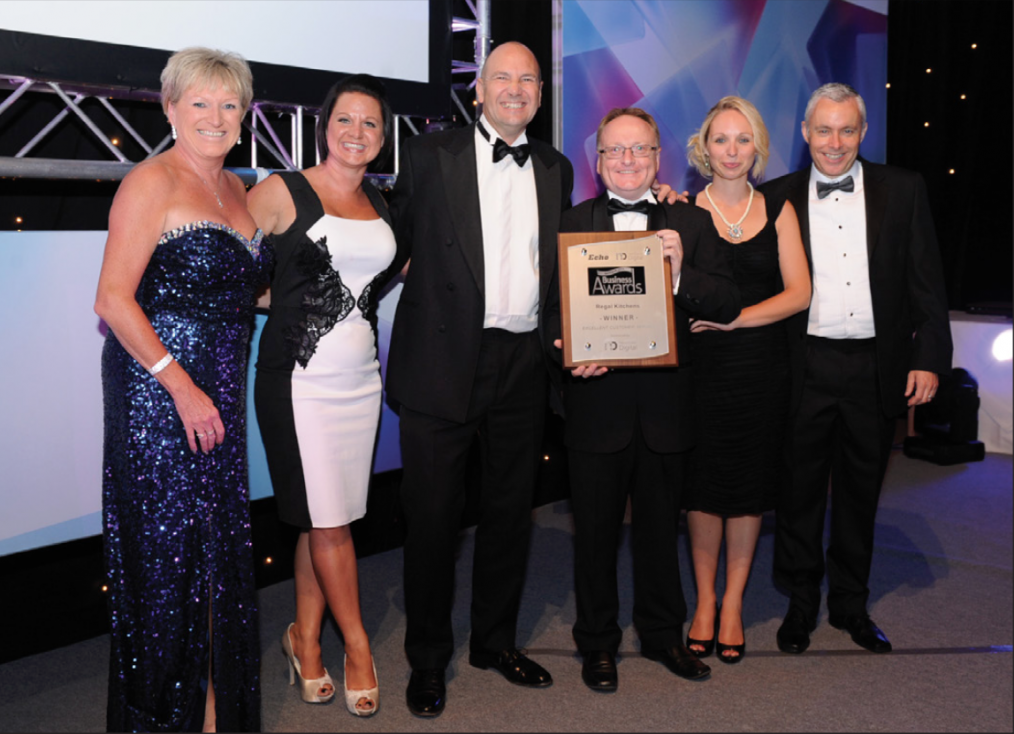 Award Winning Customer Service
Regal Kitchens is very proud and delighted to have been voted the best company in the Excellent Customer Service category at the Essex Business Awards ceremony.
The Essex Business Awards have been established for 20 years and are a local platform for celebrating the very best business successes in the area.
The aim of the awards is to raise company awareness, increase networking opportunities and improve company image and customer confidence.
The awards recognise the efforts of local companies who have one thing in common, the dedication to achieve excellence.