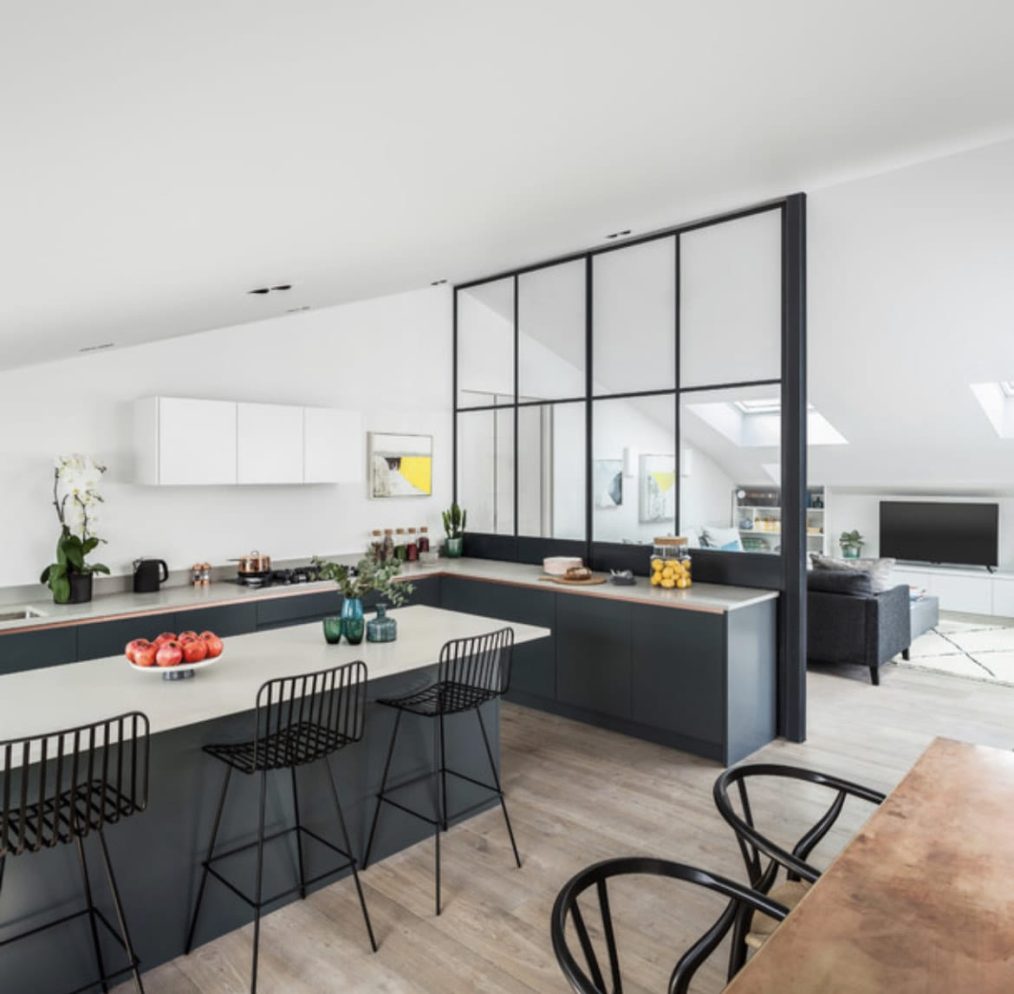 Broken Plan V's Open Plan
When it comes to kitchen layout, property developers, homeowners, architects, and designers have traditionally, only had two main options to consider, an open-plan kitchen or a closed-plan kitchen. Open Plan has been incredibly popular across the country for the past few years. Whether it's an open-plan kitchen diner or an open plan kitchen diner plus living room, it seems we've been keen to open up our homes, choosing large multi-functional rooms over several smaller hideaways. And with new builds becoming increasingly smaller, open-plan has been a great way to combat small boxy rooms and maximise the space we already have. By eliminating the walls and joining the living room with the kitchen, its a sure way of bringing the family members into close proximity. However, this does not mean that there is no downside to this design.
Advantages of Open Plan
Brings family together
Great for entertaining
Brighter and lighter
Adds property value
Easier to keep an eye on children/pets
Garden views
Disadvantages of Open Plan
Noise level
More mess to see that cannot be hidden
Lingering smells
Costly to heat the entire space
All décor tastes must tie in
Less privacy
But, more recently many of our customers have been asking for us to help them design a 'Broken Plan' space …
Broken-plan living is the best of both worlds. Distinct zones are created by the use of different floor finishes, split-levels and semi-permanent partitions, such as bookcases and screens. These subtle divides retain the spacious feel that open-plan living provides, but also give a sense of separation, meaning people can have their own space away from each other. Knocking down interior walls to form a space that allows light to flow has been the go-to approach for planning during the past few decades. It's difficult to deny the benefits, from creating a sense of sociability, to enabling multiple functions to be performed in the same area.
So how do you create a broken-plan layout?
You can still create a broken layout in an already open space, in fact, you may hear broken-plan living referred to as a 'compromise' or 'evolution' of open-plan. For example, freestanding shelving units or seating areas will enable you to maintain a bright open space whilst also providing a sense of separation and privacy.
When joining two rooms together, different levels will often be an issue but broken-plan schemes can actively embrace changing floor and ceiling heights. Just a few steps from the kitchen to the dining area for instance can provide a clear physical divide as well as a mental one, allowing you to leave the kitchen behind to concentrate on enjoying your meal without fear of the mess you might have left behind. Finally, for a bit of wow factor, why not consider adding a bespoke fireplace in the middle of a large room, which can be viewed from either side. It's another inventive way to create that cosy, private atmosphere in an essentially open room.
Lets look at the advantages and disadvantages of broken plan living ….
Advantages of Broken Plan
Gives you freedom to be public or private
Allows for more storage than open plan as there are walls to attach cabinets to
Can make a space feel more homely
Makes identifying rooms easy with the help of dividers and half walls
More places to use storage solutions to help hide any clutter
Disadvantages of Broken Plan
Can add cost if reconfiguring space architecturally
You may end up having to redo two areas of your home to make the space work together and have flow between the kitchen and living areas
Kitchen is still visible from other areas so you can't hide from things like washing up.
Storage solutions are incredibly important a broken-plan space. Your kitchen is visible from other areas so do you want small appliances to be on display? You could consider spacious cupboards with internal plug sockets meaning that the appliances can be used and easily shut away and don't clutter workspaces. Island and breakfast bars can double up as a storage area with base cabinets or have a an integrated sink or hob making it a functional working area.
Whatever your style, Regal can help you to get the best out of the space you have available. Whether you are looking at closed-plan, open- plan or broken-plan, our designers have a wealth of experience and knowledge to make sure your new dream kitchen is everything you were hoping for …and more.
#whereclientisking