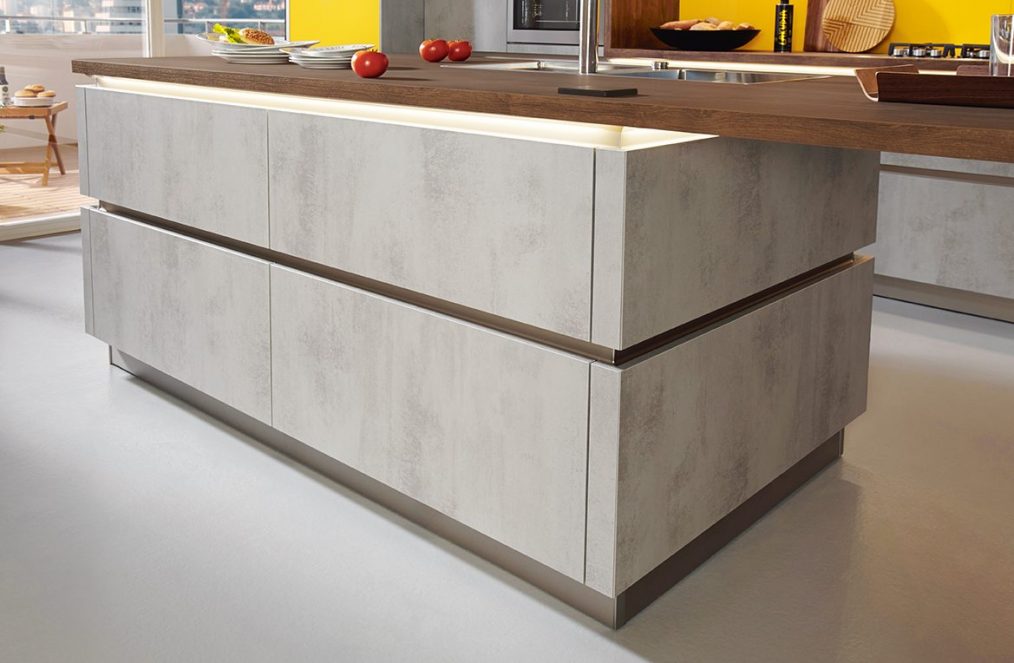 German Kitchens Essex
With innovative designs, practical features and high-quality materials, German Kitchens are becoming a firm favourite amongst many kitchen buyers throughout the UK.
Whether you are looking for clever storage solutions or sleek, minimalistic designs, Regal Kitchens can offer you the finest German kitchens to meet all of your individual needs and requirements. 
One of our most popular German kitchen brands is Schüller who have a stunning range of different German Kitchen designs for you to choose from. Their ranges are proving to be popular for those who prefer on trend and contemporary styles. Delivering complete practicality, ease of use and innovative functions, kitchens are designed around all of your lifestyle needs for ultimate simplicity and comfort. With an extensive collection of doors, cabinets and finishes such as wood, glass and high gloss, you can truly personalise your kitchen to suit your tastes. As well as being highly stylish and practical, kitchens by Schuller are well known for being strong, durable and built to last a lifetime. Using only the finest high-quality materials and fittings, your kitchen is designed with cutting edge technology to make your kitchen run more smoothly than ever before. With Schuller, you no longer have to worry about space as all kitchens are designed with innovative space-saving concepts so that all of your available kitchen space is optimised. Features such as practical cabinet systems enable you to achieve a stunningly beautiful kitchen with optimum space and storage. With innovative engineering and flawless designs, Schuller gives you a smooth and flawless kitchen designed around your everyday needs. 
In addition to their acclaimed handleless doors, Schuller also boast their C series which compromises of premium quality and style at affordable prices. With innovative German engineering and pioneering designs, the C series gives you plenty of diversity and flexibility. The C series features the same German engineering as their other ranges but is available at a lower price, making your ideal German kitchen project more of a reality. 
Here at Regal Kitchens in Chelmsford, Essex, we are proud to offer you the very finest Schüller German kitchens for you and your family to enjoy for many years.
If you would like to know more about our kitchen ranges, please do not hesitate to contact us here at Regal Kitchens Essex, Where Client is King!