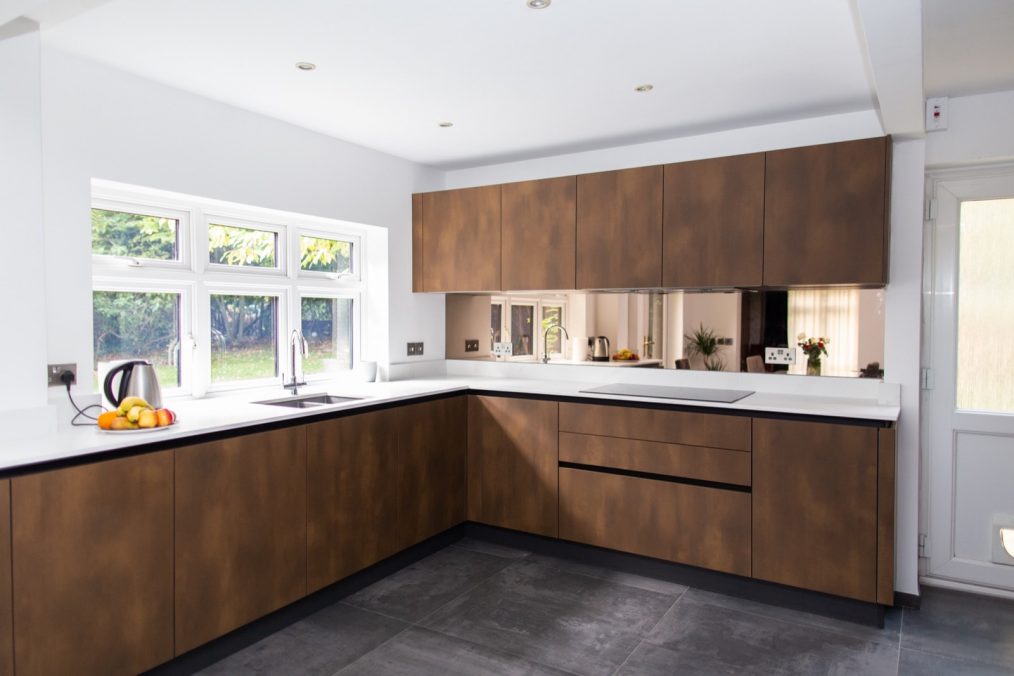 Kitchen Installation in Danbury, Essex – Mr & Mrs V
Danbury – September 2018
Mr & Mrs V had recently moved to the area, a European couple who were keen to keep a flavour of home and wanted German quality but with a more continental twist with their choice of door colour. They were interested in having hidden storage solutions if possible and hiding some pipework and an old boiler which was unsightly.
When Mr & Mrs V visited our Chelmsford showroom in May 2018, they had already knocked down internal walls and had everything plastered so were ready to have their new kitchen fitted as soon as possible. They didn't think they had many options with layout so wanted the designers help to give them some inspiration. They love open plan living and they were trying to make the space more of a social area. They didnt really have a wish list but they really wanted Schuller as loved our showroom displays, they wanted to move forward quickly and have the kitchen complete in about 8 weeks. Mr and Mrs V loved all the different storage solutions that were available and wanted their kitchen to be practical as well as beautiful.
This had been an unloved house for a number of years, there were large boiler cupboards and exposed piping which were unsightly. Instead of trying to build around these older features we decided to hide them behind tall housings and still use the space to incorporate as many storage solutions as possible which is evident in the photography and was very important to the customer when thinking of a growing family in the future. The customer opted to have no draining grooves on their stunning white worktop to keep all the lines of the kitchen clean.
Our clients enjoy cooking therefore a full  set of Neff appliances were provided, including pyrolytic oven, flexinduction hob, integrated dishwasher, washing machine, fridge and freezer helping them get the most out of their new kitchen.