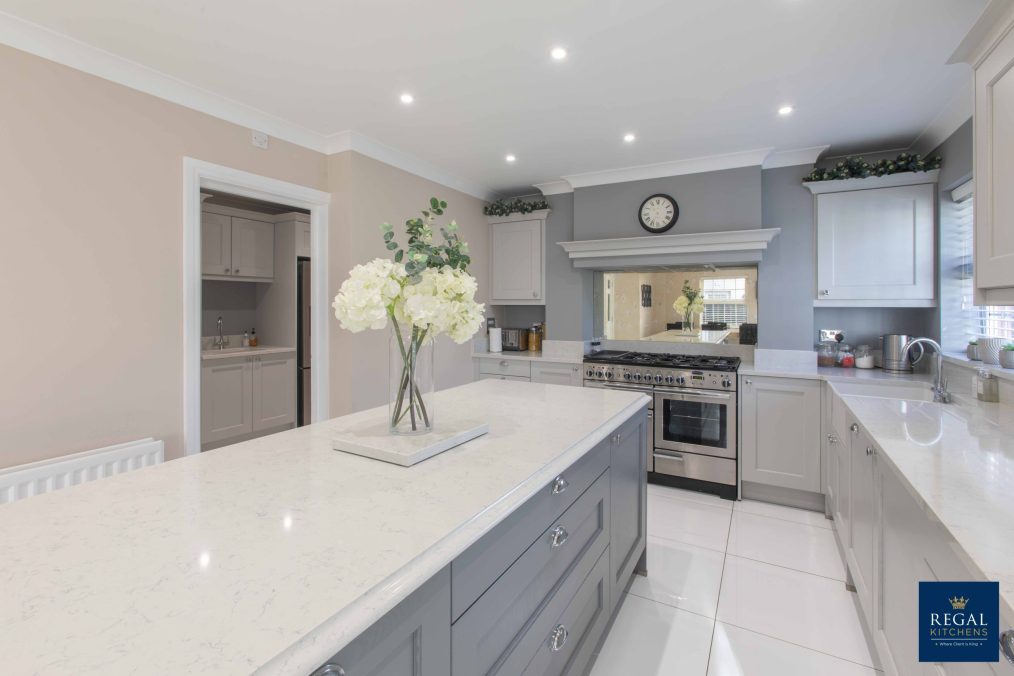 Kitchen Installation in Wickham Bishops, Essex
Mr. & Mrs. C in Wickham Bishops were unhappy with the kitchen that had been in their property since new. The challenge was that it was a fitted kitchen with a standard design and they couldn't imagine it any other way. They loved the pictures in brochures with beautiful islands and mantles above range cooker but couldn't imagine it working in the space that they had.
After they met an existing Regal customer, they thought it would be worth a visit to their Chelmsford Showroom. They were so impressed with the quality and breadth of products that they asked if they could make an appointment with one of the designers, to see what could be done.
They were excited when they realised that by moving the American fridge freezer into the utility they would be able to create a large, family island as well as the range cooker which complements other appliances from Neff.
They opted for a beautiful two-tone grey timber kitchen with quartz tops. The Ogee on the island has a beautiful softening effect and with the double butler sink and mantle shelf in conjunction with the polished porcelain floor, the kitchen really has a timeless quality. The icing on the cake is the antique mirror splashback.
#whereclientisking