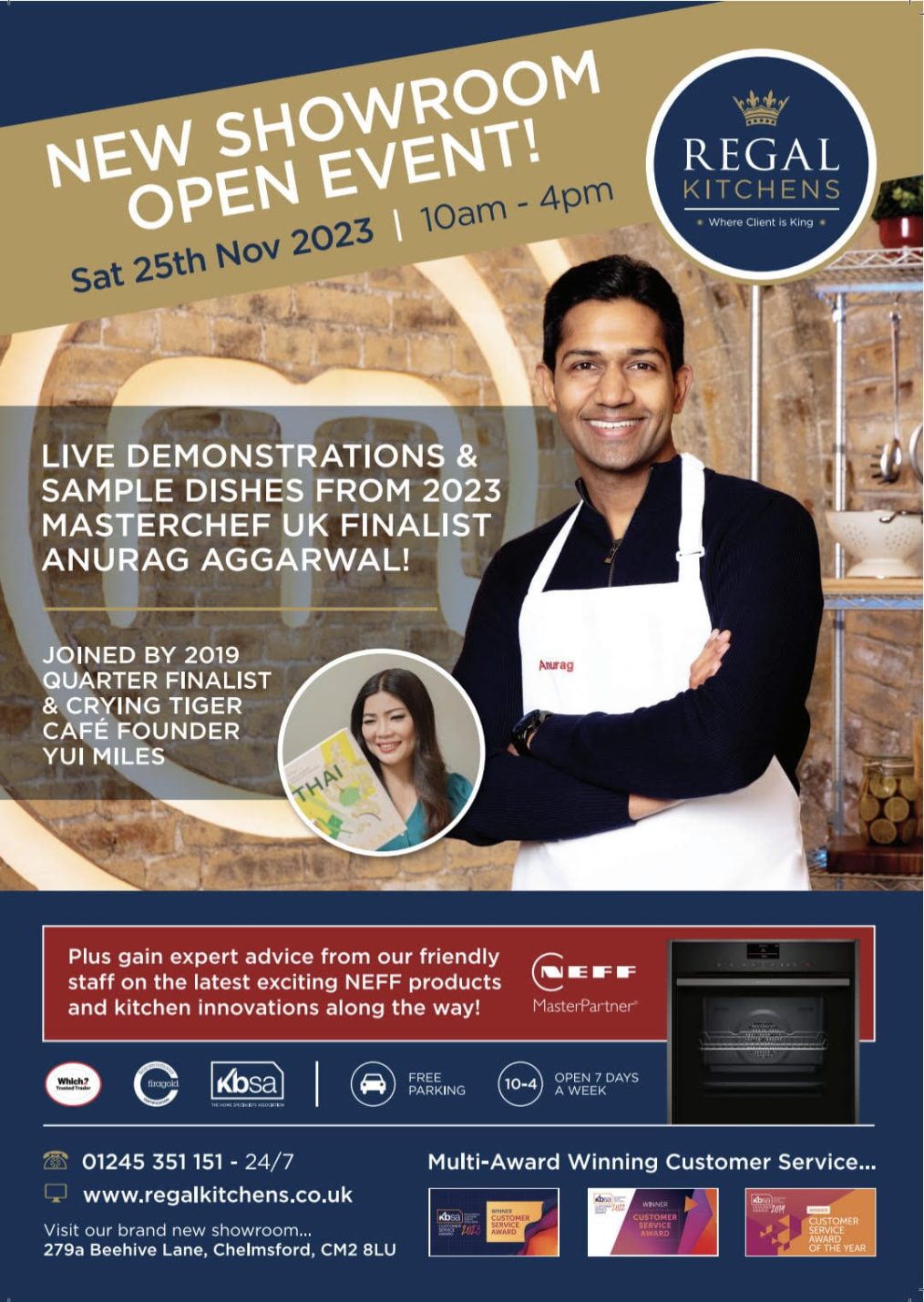 Neff demonstration Day – Saturday 25th November
To celebrate the recent opening of our brand new showroom, we have organised a Neff demonstration day for Saturday 25th November, featuring a finalist from this year's MasterChef UK competition.
Anurag Aggarwal, who lives in Basildon, wowed the Masterchef UK judges earlier this year with his culinary creativity and authentic flavours whilst still staying true to his Indian roots. He will be joined by Yui Miles, who has worked with Regal on several events in the past.
Yui was a quarter finalist on Masterchef UK in 2019 and her first cookbook 'Thai Made Easy' was released in September this year.
The chefs will prepare fusion dishes together during the event for all attendees to sample whilst they meet the Regal staff and enjoy complimentary drinks. We will also run a raffle where you can win great kitchen accessories.
For more info contact Emma on 01245 351151 or email [email protected]
#whereclientisking