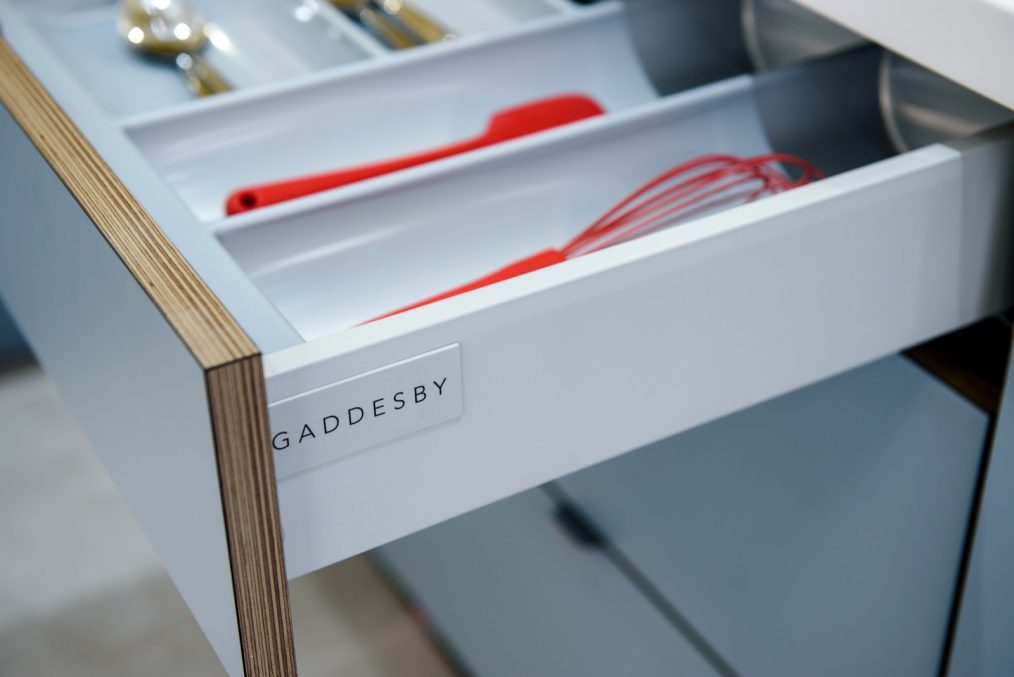 Storage Solutions for Small Kitchens
Looking for some more storage in your kitchen? Here's some helpful advice on space saving and internal features…
1 – Floor to ceiling larders – a good idea for small spaces, these handy units allow you to keep dry goods all in one place. Some new larders available from our suppliers contain shelving as well as personalised drawers to make them practical as well as beautiful.
2 – Corner solutions – there are many different clever corner solutions available, we love the ninka from Hafele but also revolving carousels, magic corner units and le mans corners are very popular with our clients for ease of use and easy to reach contents.
3 – Wine fridges – these often drop off the 'wish list when space is limited, instead of using vital space in your normal fridge why not opt for a slim-line wine fridge so your favourite tipple is always close at hand and at the perfect temperature
4 – Integrated kitchen bins – great way of giving any kitchen a sleek look and perfect for de-cluttering, especially useful in a compact kitchen that wouldn't have the floor space for a freestanding bin or two.
5 – Space saving sinks – these can feature a chopping board that slides over the sink to give you extra food preparation space, clever compartments to the sides  can also allow you to wash and store vegetables so they are ready to use, once finished slide back the board to reveal the sink!
Contact us on 01245 351151 to start your kitchen transformation journey!